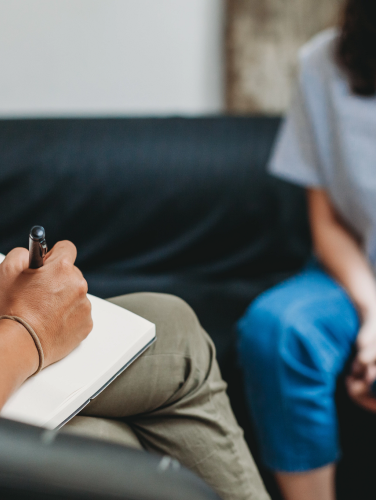 Pretrial Services
Minimizing unnecessary detention for those likely to appear for court dates and do not pose a serious risk to the community.
Pretrial Services seeks to minimize unnecessary detention by supervising eligible individuals who are likely to appear for future court dates and do not pose a serious risk to the community. We work with people who have been detained and are awaiting a first appearance with a judge.
This work results in reduced incarceration rates, fewer racial or economic disparities, and a reduced costs for the County. Individuals who remain in pretrial are able to maintain employment, remain with family, and access treatment, and keep stable housing for themselves and their family.
Pretrial Release and Supervision
Mecklenburg County currently use the Public Safety Assessment (PSA) as the actuarial pretrial assessment. This tool provides risk scores for each client based on the variables that have been rigorously tested for their ability to predict future criminal arrest and not appearing in court. Bail recommendations are also guided by the 26th Judicial District Bail Policy. Both the assessment and recommendations serve to promote consistent and reasonable bond requirements. The recommendations offered by Pretrial Services are not binding to the Court.
In-custody defendants meeting program criteria and agreeing to the terms of supervision may be released to Pretrial Services by order of the judicial official.  Supervision requirements, which vary by risk level, may include weekly office visits, substance abuse screening, and referral to community resources. Defendants violating the supervision contract are terminated from the program and returned to jail.
Bail Policy and Practice Training Modules
Topics include the local bail policy, the Public Safety Assessment, key principles of pretrial justice, the role of Pretrial Services, and individualized modules for local partners (including Judges, Magistrates, prosecutors, defense attorneys, and law enforcement).